News
New UAV-Thermal camera combination opens the door to industrial and research applications
The FLIR A65 miniature radiometric thermal camera has been chosen by InfiniteJib, a premier manufacturer of specialty Multi-rotor UAVs, to be the primary payload of their new Orion 6 UAV.
November 14, 2013 By Staff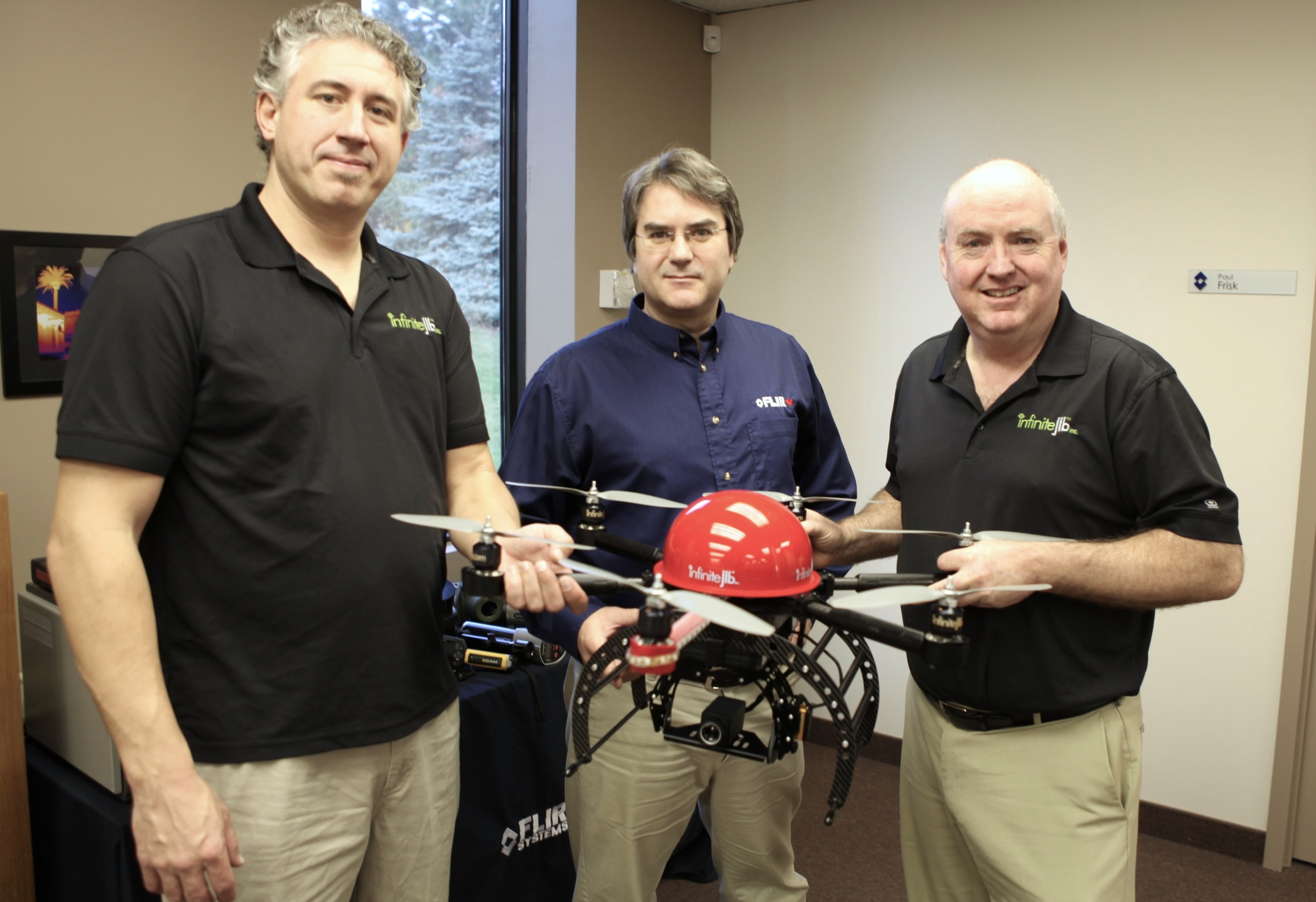 This unique combination of a programmable flight plan multi-rotor UAV with a small, fully radiometric thermal camera is revolutionary for many markets such as solar panel inspection, flat roof, building envelope, water runoff research and wildlife research.
Now for the first time UAV operators can acquire the same radiometric imagery that users of professional handheld thermal cameras need to do a proper analysis of an issue.
"InfiniteJib has created a professional aerial thermographic imaging system that is light years ahead of systems that require piloted flight and can only stream dead video to a ground station. They have turned this technology from a toy into a tool", according to Rob Milner, Automation Manager at FLIR Systems Ltd.
For more information visit www.FLIR.ca or www.infinitejib.com.
---
Print this page