Headlines News
ComNet enters access control market with CNAccess
ComNet, a manufacturer of transmission and networking equipment, has entered into the access control marketplace by introducing two systems: the CNA100 line, a two to eight door solution for smaller applications, and the CNA200 for up to 32 doors.

April 20, 2017 By SP&T Staff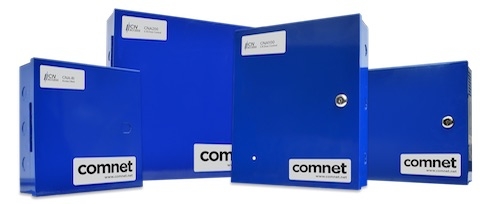 The first access control product from the ComNet brand, the CNAccess line utilizes embedded intelligence and does not require special software or a dedicated PC, according to ComNet. Both products support standard Wiegand devices, Schlage AD Series electronic locks, and various card formats and technologies such as proximity, smart card, magnetic stripe and Bluetooth.
The CNA100 can be upgraded to the capacity of the CNA200 with a software upgrade and both products are network compatible and operate seamlessly with any ComNet IP product, the company states.
The CNAcccess line will consist of these two products as well as the complimentary line of reader interface products, proximity readers, power supplies and accessories.
"We've spent a lot of time and effort focusing on the next step in the ComNet growth cycle. We were looking for a natural extension of the business," said Andrew Acquarulo Jr., ComNet CEO and president. "Now that ComNet has been acquired by ACRE, we were able to source a quality product and it gave us a huge advantage in gaining an access control product line that has a great appeal."
"The CNAccess line represents ComNet's decision to package a quality access control product with an application specific communication solution tailored directly to our customers' needs. It is a major undertaking, but we believe there is a great need for these products," added Skip Haight, ComNet VP of Marketing. "Adding the CNAccess line will differentiate ComNet from other manufacturers and creates significant value for the user."
---
Print this page