Geutebruck has added two devices to its G-Scope/8000 Expert Servers: The G-Scope/8000-IP16SAS with its integrated RAID system can accommodate up to 16 hard drives.
August 29, 2015
---
By
SP&T Staff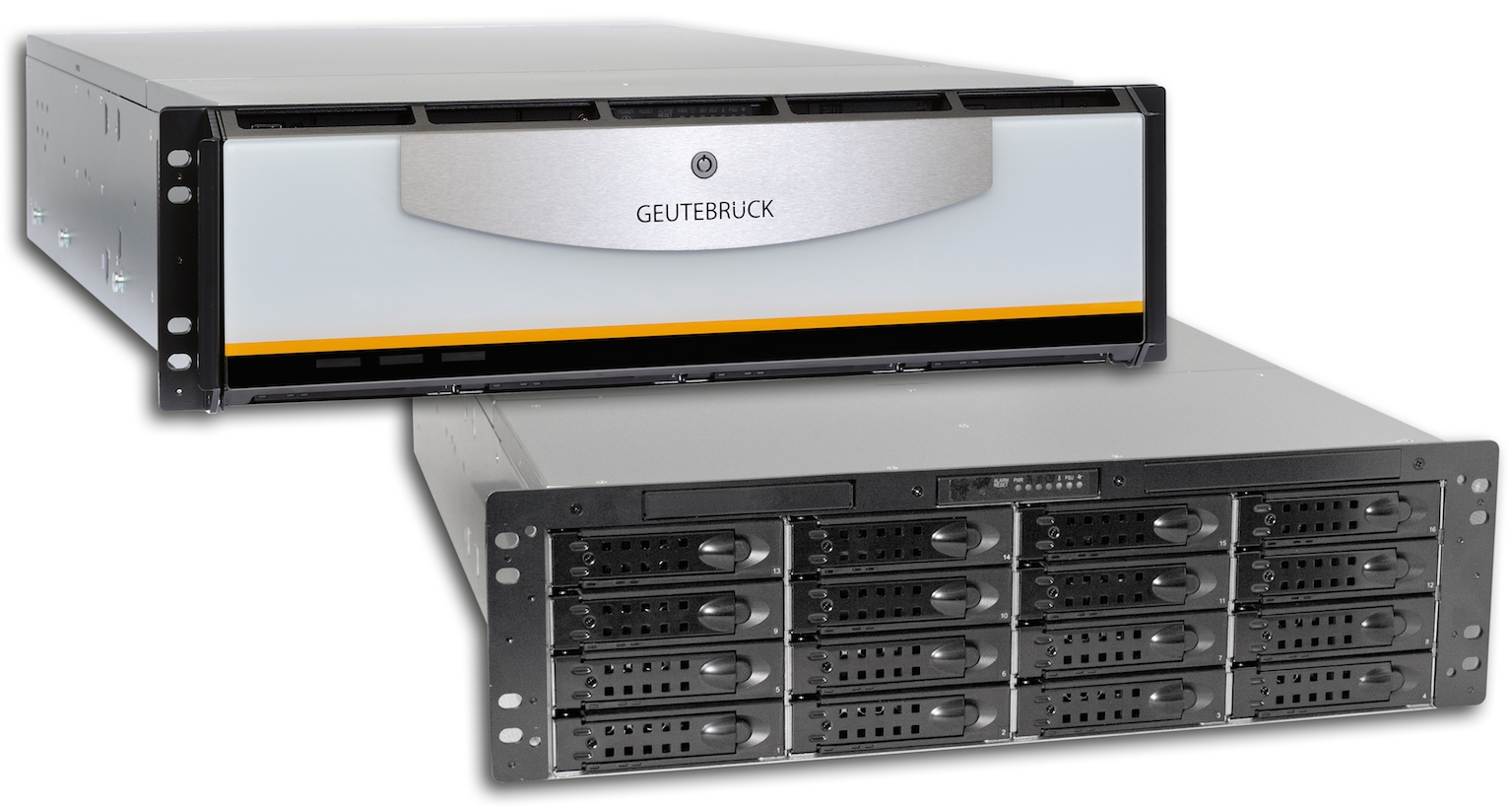 The integrated RAID controller can not only control the internal RAID systems, it can also manage up to 15 G-Scope/8000-JB16 type external JBODs (HDD enclosure), each with up to 16 hard drives. Database sizes of 256 TB can be easily implemented.
But along with size always comes the question of controllability. Access times are important parameters that greatly affect ease of use. Even at the maximum database size of 256 terabytes, images are available again after a restart in just about one minute. Searching for events brings up results in just a few seconds. The operator has no reason to notice the size of the database.